Community Minded . . .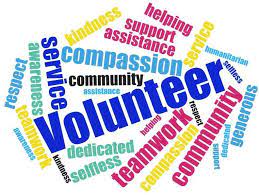 The Ross Township Board of Supervisors is looking for volunteers to serve on the Ross Township Park Committee.  The Board is looking for residents interested in promoting community activities at the park.
Anyone interested in joining the committee should contact the township at 570-992-4990 or email contact information to Rosstwp@ptd.net. 
Want to become more involved in giving back to your community? The Township is always looking for interested residents to serve on the park committee. If you would like to add your name to the list of residents willing to volunteer on the committee, stop in during regular business hours, or call the Township Office at (570) 992-4990. You can also mail a letter of interest to:
Ross Township, P.O. Box 276  Saylorsburg, PA   18353.