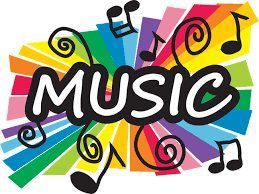 "FREE CONCERT IN THE PARK SUNDAY JUNE 26th "
Music Provided by David Labar 5:30pm to 8:30pm

Bring  your lawn chairs & blankets and enjoy a free concert in the park.

Please remember to clean up after yourself & take all trash with you.

Dogs are permitted on trails and grassy areas.

DOGS MUST BE LEASHED AT ALL TIMES and Proper waste disposal.

The park is a drug free zone- Smoking and the use of Alcoholic Beverages are not permitted.

Rest rooms are available from 5:30pm to 8:30pm for the event only.

Please leave the park clean and orderly
N95 Mask Cover Project: Ross, Polk, Jackson, Eldred, Chestnuthill & Hamilton Townships.
Residents of the townships listed above have volunteered to cut and sew N-95 mask covers.  Each township has a point person who is helping to coordinate this effort.  The township coordinators have begun the process of gathering the necessary supplies and are developing a distribution method for the finished masks.  The finished mask covers will be provided to our local hospitals; Lehigh Valley, Pocono & St. Luke's Monroe Campus.
Funds that are raised are needed to purchase supplies including fabric, elastic & thread; as well as for providing transport & delivery of supplies & the finished product.
https://www.gofundme.com/f/n95-mask-cover-project?utm_source=customer&utm_medium=copy_campaign=m_pd+share-sheet
What's New:  Financial Incentives for Land Conservation Click Here..
Regional Comp Plan is now available for review. The plan has been Adopted by the Township. Click Here
WANTED – The Ross Township Park Committee is looking for people to join their Committee.  If you use the park for walking or your child/children use the playground, you might be interested in helping out.  Even if you can not help out, maybe you know of someone that would like to help to improve the park.  The Park Committee meetings are held once a month.  If you would like more information, please contact the Township at 570-992-4990.
ATTENTION ALL RESIDENTS . . .One very important matter has been brought to our attention by our emergency responders that needs to have immediate consideration and that is the enforcement of the rules of addressing.
 I understand that the snow has been an issue and sometimes the markers get knocked down, stolen etc. but it is imperative that the residents have their address displayed to assist our emergency responders when they are responding to a police, fire or ambulance call.
Without the proper placement of the address markers, a possible delay could occur while responding which could conceivably result in a negative outcome for that specific emergency call.  Our dispatchers and emergency responders strive very hard and make it a priority to assist the residents of our county in a timely and efficient manner.
Rules & regulations for Ross Township establishing of property identification sign
ALL TRAIL WALKERS—PLEASE READ THIS NOTICE
The walking trail has become such a popular place for everyone to enjoy and is used by many residents which include people walking their dogs.  This has become quite a problem because of a few dog walkers that do not
pick up after their dogs.  Other dog walkers who pick up the waste in the bags provided, leave the bag behind.  Please dispose waste at receptacles provided.  This behavior has all been noticed by patrons of the trail as well as when mowing is being done.  As a way of curbing this problem it has been suggested that the Township hold a meeting that all can attend to discuss forming a "trail watch committee" and hopefully that will curtail the offenders and teach them some etiquette which in turn keeps the trail a pleasant place to be.  We are hoping this will alleviate the problem rather than restricting the trail BY NOT ALLOWING DOGS TO BE WALKED THERE!
Ross Township Municipal Building
250 Anchorage Road  P.O. Box 276
Saylorsburg, PA  18353
(570) 992-4990