The Road Foreman is Ethan Brewer, he can be reached at (570) 402-1805 or rosstwp4@ptd.net
Please be mindful of  our road crew as they work  along Township roads as they do their daily maintenance.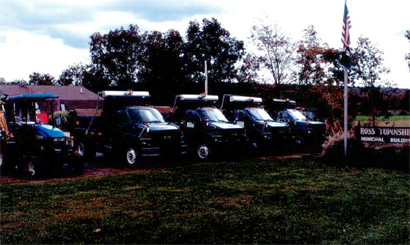 Free wood chips for township residents are stocked piled to the rear of the Township building.
SNOW  REMOVAL
Please note that the Crimes Code § 5507 (a) and the Second Class township Code at §2326 (53 P.S. § 67326) make it a violation for individuals to place materials or items of personality in the right-of-way and to thereby obstruct the snow removal and plowing operations of the Township.